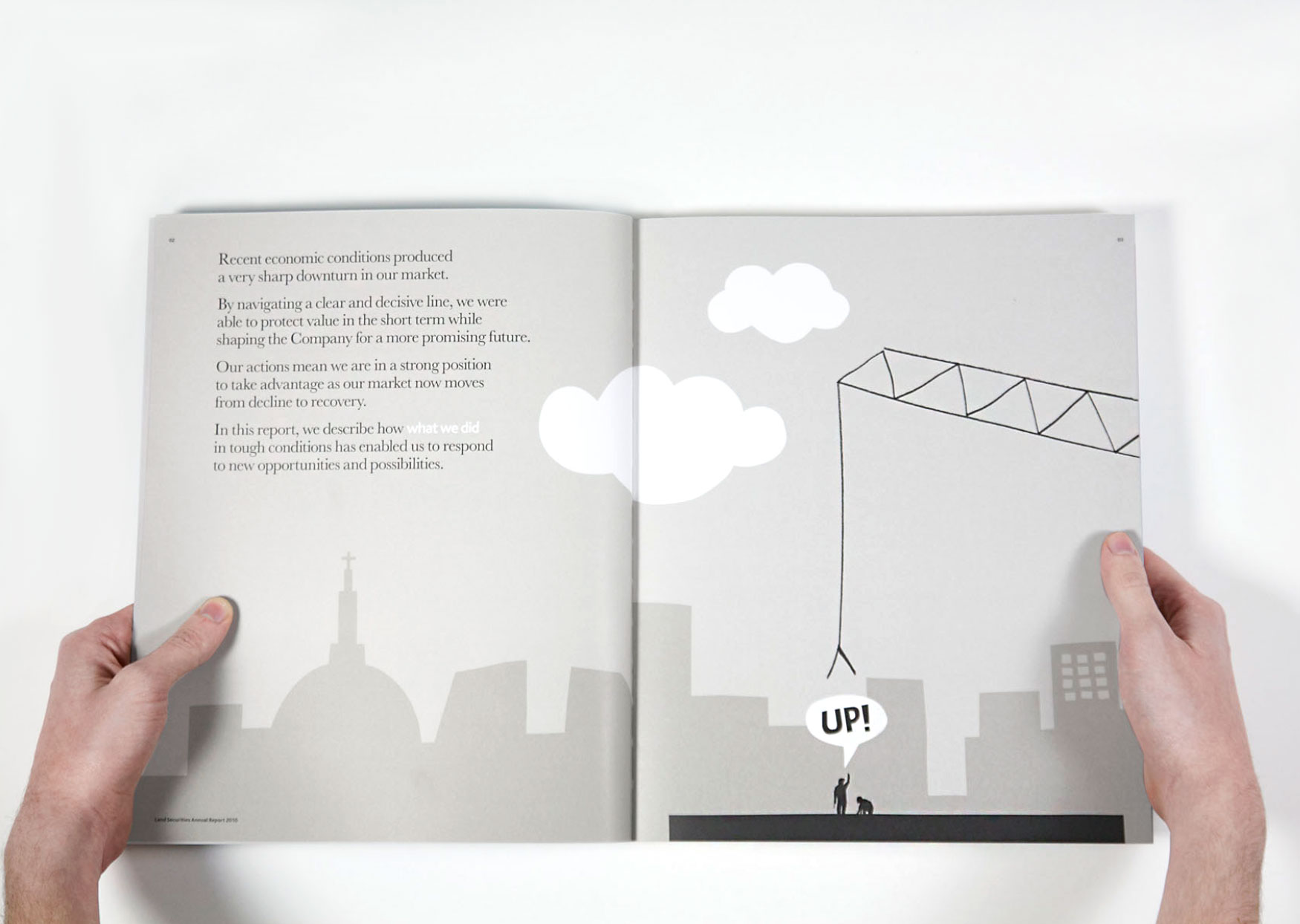 Land Securities
Annual Report 2009/10
—

Art & Direction Direction:
SAS / Al Baird & Simon Arnoldi
Illustration: Simon Arnoldi
Land Securities are a FTSE 100 company, and the largest real estate investment trust in the UK. They are also leaders in annual reporting and the reports won a number of industry awards.

In 2010, Land Securities cautiously told their story for post financial crash development. Bold illustrations present a positive vision for the future, alongside some strong, clear words from the CEO. The colours were translated into the annual's many sections and infographics.
© Copyright 2017 Simon Arnoldi