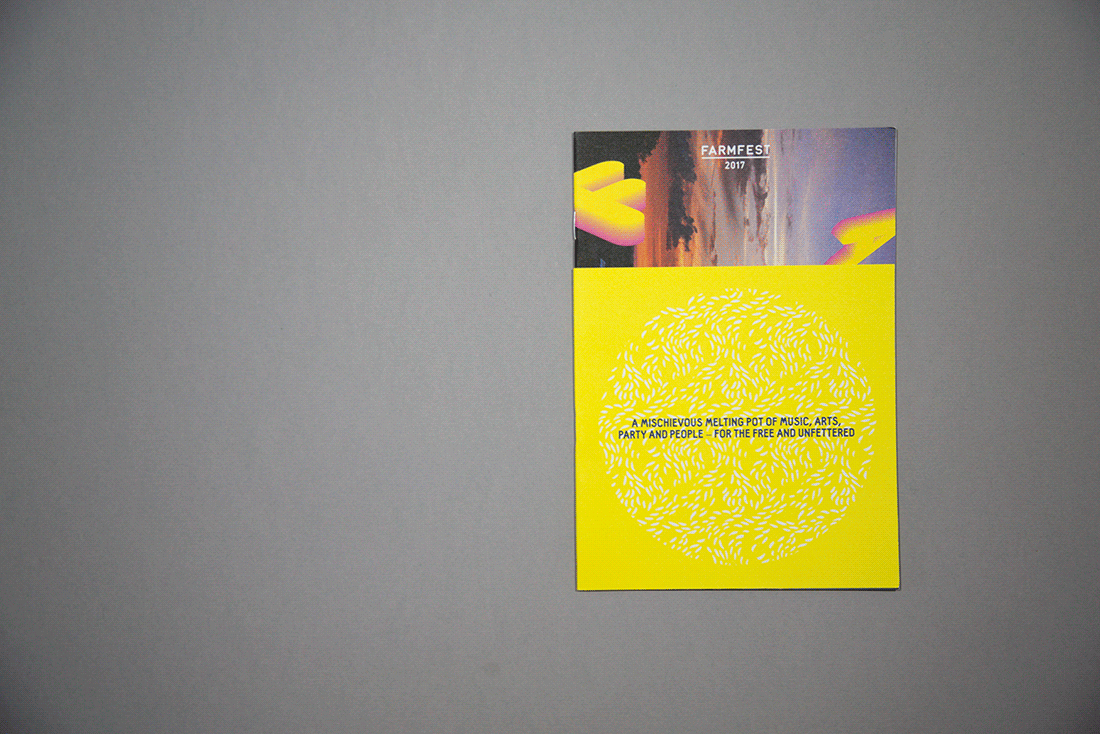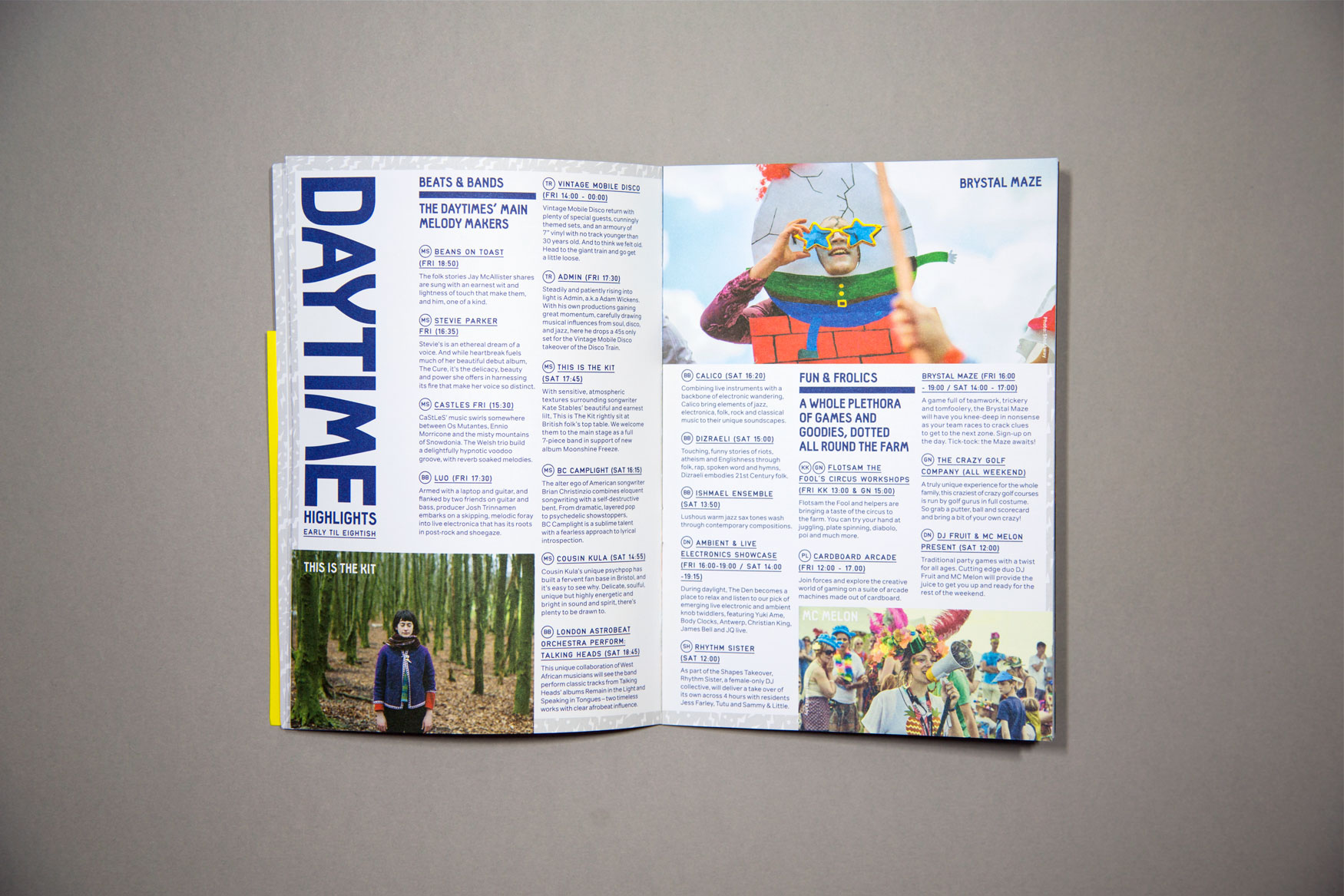 Farmfest 2017
Brand
—

Art direction & Design: Simon Arnoldi
Patterning: Rachel Antonio

Farmfest is a collective project close to my heart. Along with the creative elements, over the course of 12 years, I've also taken on the leadership of the music programming and marketing/promotions.

By 2016, the festival had developed into a confident and nationally known music & arts festival and had started to out grow the brand. After some strategy work (with Dan Fowler), the festival concentrated on it's atmosphere of playful freedom and inclusive fun.

The logo and artwork focused around a pop art imagination of the festival name, simplifying the brand to 'FARM', as it is affectionately known by our regulars. Using a bold brand identifier that had no rules of use, allowed freedom of expression throughout the year across the many executions needed to promote the festival. Standing out from ever increasing festival competition and working wonders for ticket sales.

© Copyright 2017 Simon Arnoldi